MEET THE MAVEN
Hey you! I'm Lauren and I'm so glad you've found my little piece of the internet! I hope you'll come back often and we'll get to know each other. You can never have too many friends!
A little about me:
I've lived in the Rocky Mountains of Colorado for the past 9 years, but recently relocated back to the city. I'll always be a country girl at heart. Wide open spaces, friendly people and horses, call to me in a way that stores and traffic never will.
See why it was hard to leave this?
I've been lucky enough to be married to my best friend for 16 years (and counting!) with three children, ages: 13, 12 & 9. We have three furry residents that keep us laughing; a black lab named Rocky, a chihuahua named Lucy, and Annabell, the cat. I love animals and if I had the time, I'd have a lot more!
We like to have fun around here and there are many impromptu sing-a-longs, dance parties and lots of other kinds of silliness! Life is too short to be serious all the time!
Cooking and baking are my passions, but I also love a good book with a happy ending, spending time with friends and family and anything involving music.
I don't know all the answers, but I believe I've learned a lot in 14 years of being a homemaker and I want to share that with you. If I can inspire hope, happiness or laughter in your life through food, family or faith, than I've accomplished what I set out to do with this blog.
Have questions or comments? Feel free to contact me anytime at: onehavenmaven@gmail.com.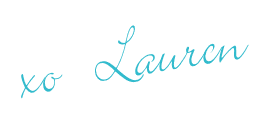 SaveSave